While we're back to watching games of actual baseball, the 2020 All-Star Game and its related festivities were cancelled. We streamed the virtual Futures Game a few weeks ago and today, it's time for our MLB The Show Home Run Derby.
To make the cut for our derby, a player needed to have 28 homers in the American League and 24 in the National League by the All-Star Break. One very young player will participate: power-hitting sensation Keston Hiura of the Milwaukee Brewers. It's not a Glove Derby, after all. Just missing the cut were Charlie Blackmon in the National League and Matt Olson and, perhaps most shockingly, Ryan O'Hearn in the American League.
So check back here for the action at 2 PM ET!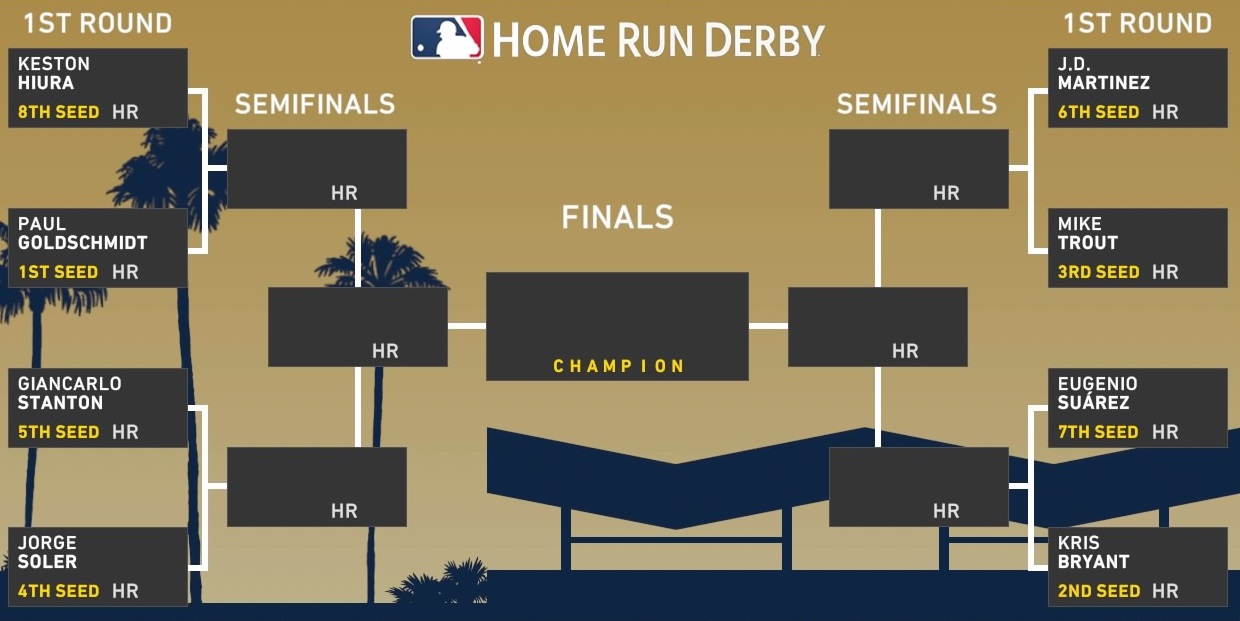 Read "FanGraphs Live! Friday 2:00 ET: The Home Run Derby on MLB The Show" at FanGraphs