You can't make the postseason in a single day in July. You can't be eliminated either, of course, even if you're the valiant Brewers and your opponents are your perennial rivals, those darn St. Louis Cardinals. This past Friday, however, something momentous happened in our OOTP simulation.
Here, take a look at the box score: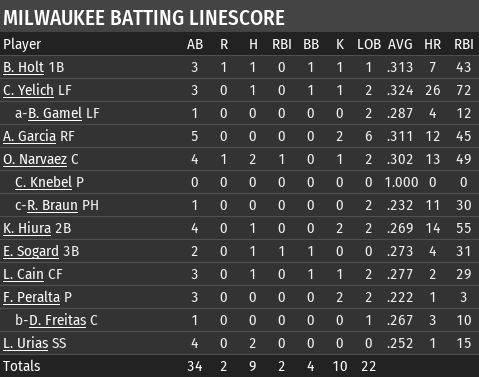 So no, it wasn't a spectacular performance, on either side, that makes this game the rare ultra-meaningful July clash. The 3-2 loss featured more squandered opportunities than you'd generally like to see, including two runners on third left stranded with less than two outs. That's not really worth a column, though.
The scary part (and there is a scary part) probably jumps right out at you. But just in case, here's the next day's box score to drive the point home: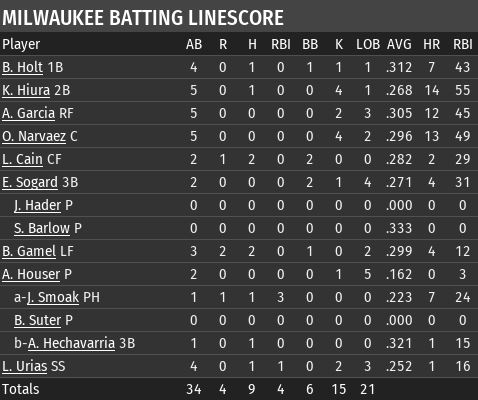 This one was a 4-2 win, keyed by a pinch hit home run from Justin Smoak — first and third, two outs in the top of the sixth, and excellent time to pinch hit. It dropped Jack Flaherty to a woeful 2-11 simulated record — oof. But the key to this game isn't any of that. It's Ben Gamel, batting seventh, with a quietly effective day.
Christian Yelich is hurt. He collided…