DEC. 5: The official price tag is $28MM in guaranteed money over three years, MLB Network's Jon Heyman tweets, with $3MM more available to Gibson in incentives.
NOV. 27: The Rangers are poised to make their first big addition of the winter, as they've reportedly agreed to a three-year, $30MM pact with free-agent right-hander Kyle Gibson. The agreement is pending completion of a physical. Gibson is a client of Rowley Sports Management.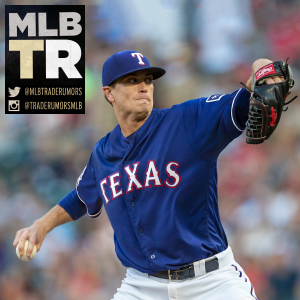 Assuming the physical checks out, the agreement represents an important early marker on the market for starters. There's a bevy of hurlers and quite a few teams working on matches at the outset of free agency. Gibson ranked 19th on MLBTR's list of the top fifty free agents.
The reported three-year, $30MM term hews closely to the model that the Texas organization has adopted with Mike Minor and Lance Lynn in recent offseasons: identify an upside starter and pay a slight premium in terms of years in order to lure him into the fold. The total outlay…